John Baldessari.
John Baldessari was born on June 17th, 1931 in National city ( which is only 15 minutes away from the mexican border) in California in the U.S.A. He is a conceptual artist and famous for his photography, he currently lives in Santa Monica Los Angles

Although john stared out as a painter he began to incorporate words and photos into he paintings.
Powered by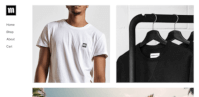 Create your own unique website with customizable templates.